The authorities of Dagestan report that 2,500 dead seals (these animals are also known as the Caspian seal) have been found on the coast of the Caspian Sea in recent days. The exact causes of the deaths of the seals are still being established, but the regional Ministry of Nature suggests that they are related to natural factors.
On Saturday, conservationists counted about 700 dead animals, but on Sunday their number increased and reached the largest scale in the last ten years.
"Unfortunately, the figure has grown significantly and currently stands at 2,500 individuals," the message posted on the official Telegram channel of the Ministry of Nature of Dagestan said. the mouths of the Sulak and Shurinka rivers. The reasons will be established after laboratory studies of the pathological material of dead animals."
At the same time, the Interfax agency previously reported that "the state of the internal organs of the studied seals did not confirm the hypothesis of their intoxication with heavy metals or pesticides."
"Judging by the appearance of the seals we found, they died about two weeks ago," Zaur Gapizov, director of the Caspian Conservation Center, told RIA Novosti on Saturday. "Signs of violent death, no remains of fishing nets were found."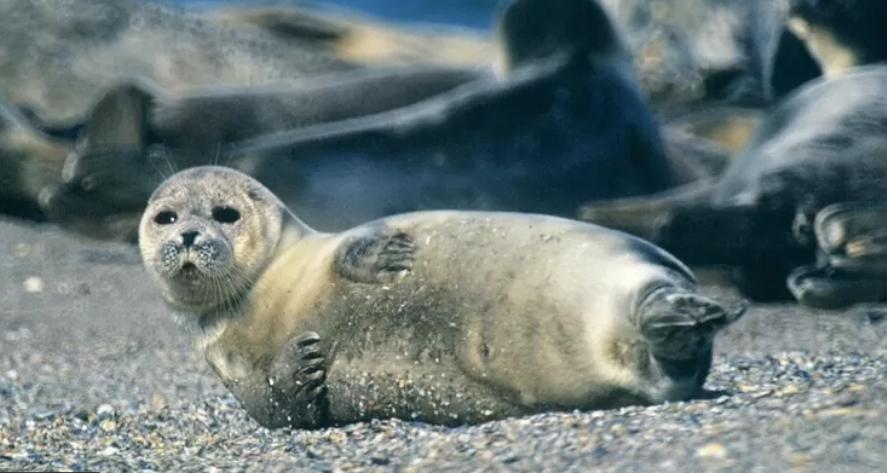 Prolonged storms could have been a possible cause of the death of the seals.
The total population of the Caspian seal ranges from 270,000 to 300,000 individuals.
The Caspian seal feeds mainly on fish and has no natural enemies. She is the only mammal in the Caspian Sea.